I've been trying really hard to not buy books recently because my to-read pile of bought books is ridiculously large.  Plus, I mean, I work at a library.  I've got ready access to beautiful books every day.  But occasionally I like to purchase a book or two to either support an author I like or to have a favorite on the shelf whenever I want it.
This month, I bought two books- one I've read and loved and just wanted to have on my shelf, and one because it was too precious to not own.
The too precious to not own was the Cozy Classics boardbook of Pride and Prejudice, which features felted versions of Lizzy, Darcy, Jane and Bingley falling in love.  It's small, precious, and adorable, and I love it.  I'm kind of on a kick with buying P&P adjacent books, whether re-tellings or different versions of the story.  I think next I'm going to get the Emoji P&P because WHY NOT YOU GUYS, WHY NOT.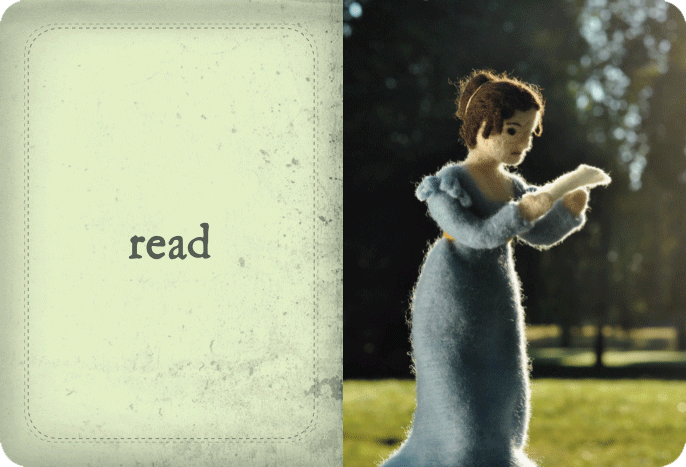 The read I wanted to have on hand for whenever the urge strikes is Mallory Ortberg's Texts from Jane Eyre.  Mallory was one of the co-founders of The Toast, one of my favorite dearly departed websites.  She's also the current Dear Prudence at Slate.com and has a great Tiny Letter called the Shatner Chatner that I adore.  This book features text message conversations from your favorite literary characters, from Hamlet to Jessica Wakefield.  I love having comedy books on my shelves to make me laugh when I'm having a bad day, or just need a giggle.  This one definitely fits the bill.
So that's what I've purchased recently! What you have bought that you loved, and what should I add to my wishlist for future purchases?